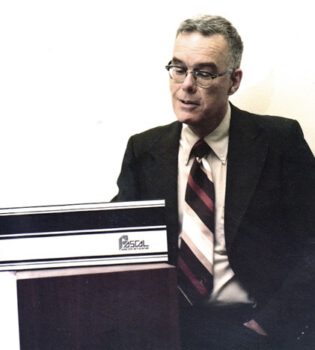 On the origin of UCSD Pascal, p-System p-machine p-code versions I and II, origin and reunions.
The story of UCSD p-System starts with Ken Bowles. When he saw the P2 compiler coming from Zurich he added the idea of making it a real operating system for small computers to teach programming. And with his group of students he achieved that goal, adding much to the success of Pascal!
Principal project members and students of Dr Kenneth L Bowles include:
Mark Allen, Richard Kaufmann, Pete Lawrence, Joel McCormack, Mark Overgaard, Keith Shillington, Roger Sumner, John Van Zandt
On this page documents and stories about those early years, Ken Bowles, his students, the reunions and the transfer to Softech when the commercial success became a conflict with the universities goal.
Presentations given at the reunion in 2004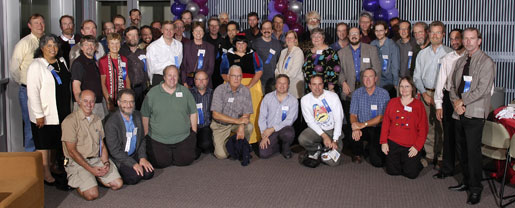 Reunion 2004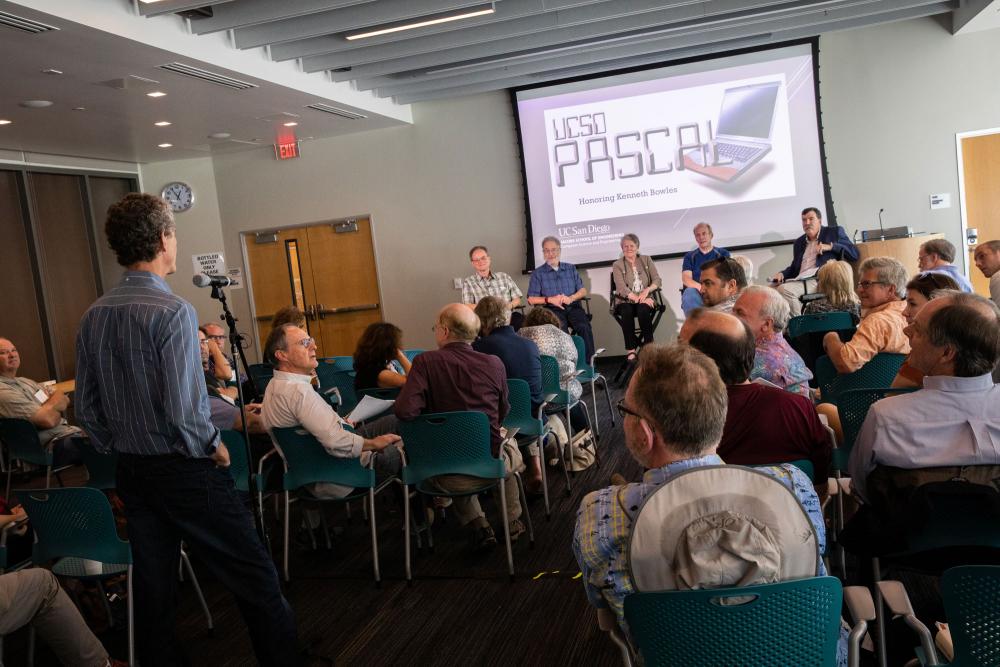 Reunion 2019
Extracts of an article that describes the life of Ken Bowles very well, original here.