OberonStation is a self-contained FPGA-based, 32-bit computer designed specifically to run Oberon RISC, as described by Profs. Niklaus Wirth and Jürg Gutknecht in Project Oberon (New Edition 2013).
Attached to a PS/2 keyboard, a mouse and a monitor (1024×768 or better) via a VGA cable, OberonStation is a complete Oberon workstation that boots Oberon in about 1 second from the uSD card. Complete source code for the Oberon GUI environment, Oberon RISC compiler and applications is available at projectoberon.com. OberonStation is also compatible with Astrobe.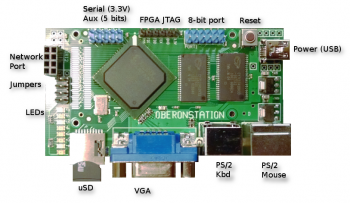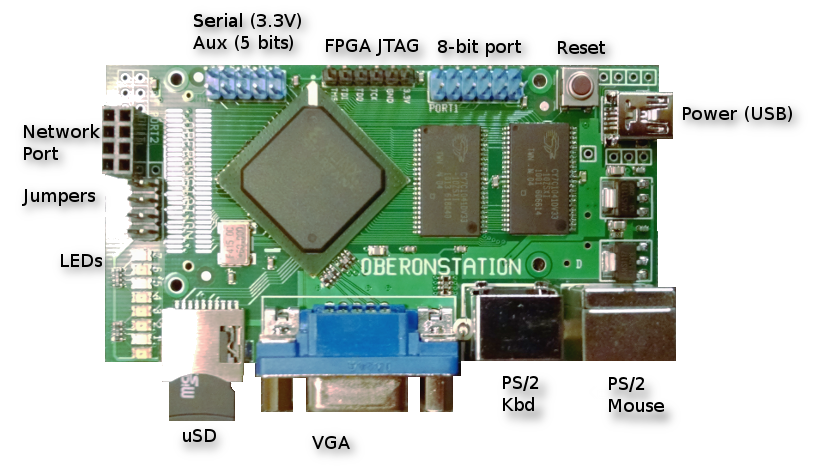 Price Euro 100,- excluding shipping.